23.06.2018 Indisches Kulturfestival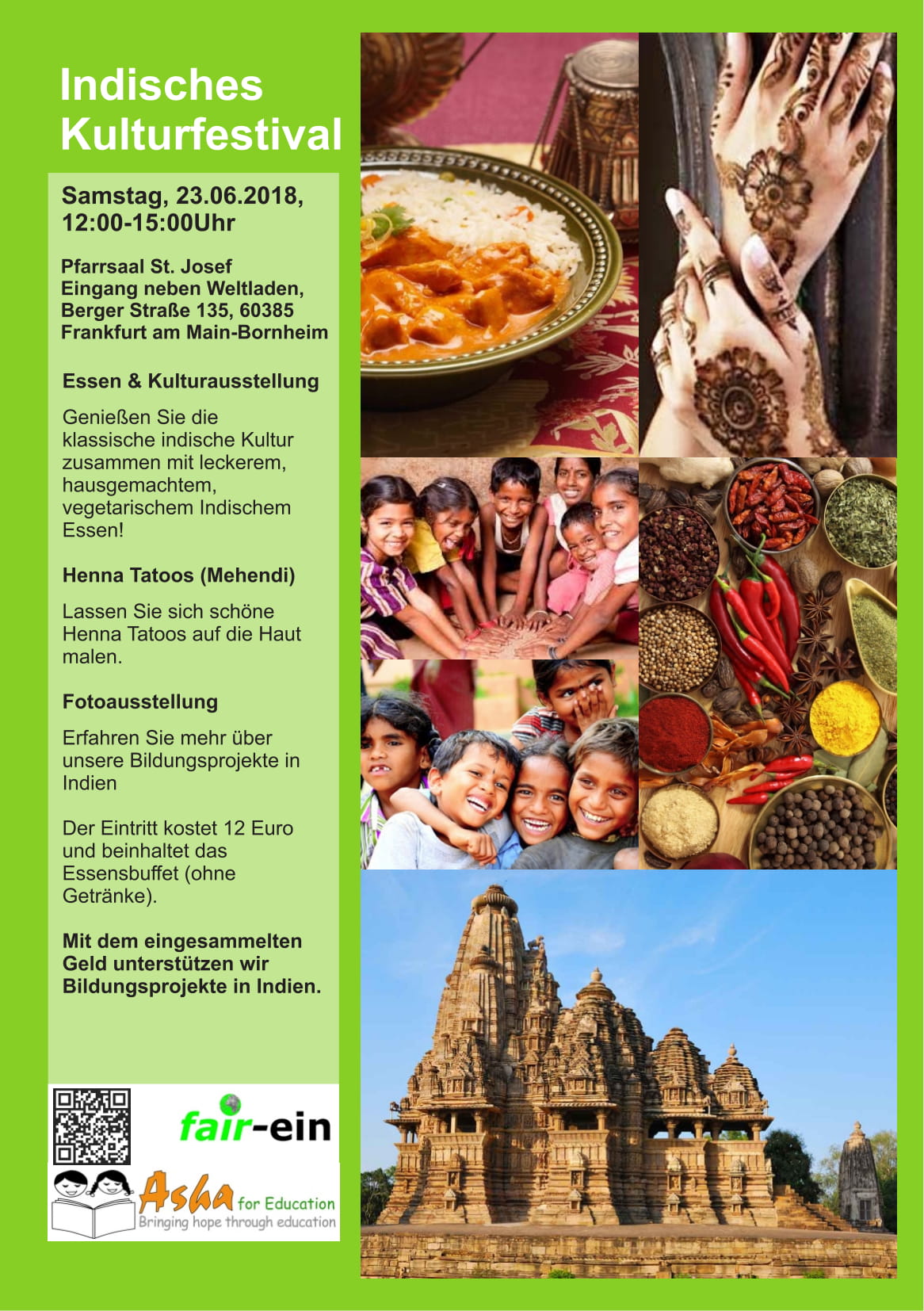 01.04.2017 Indisches Kulturfestival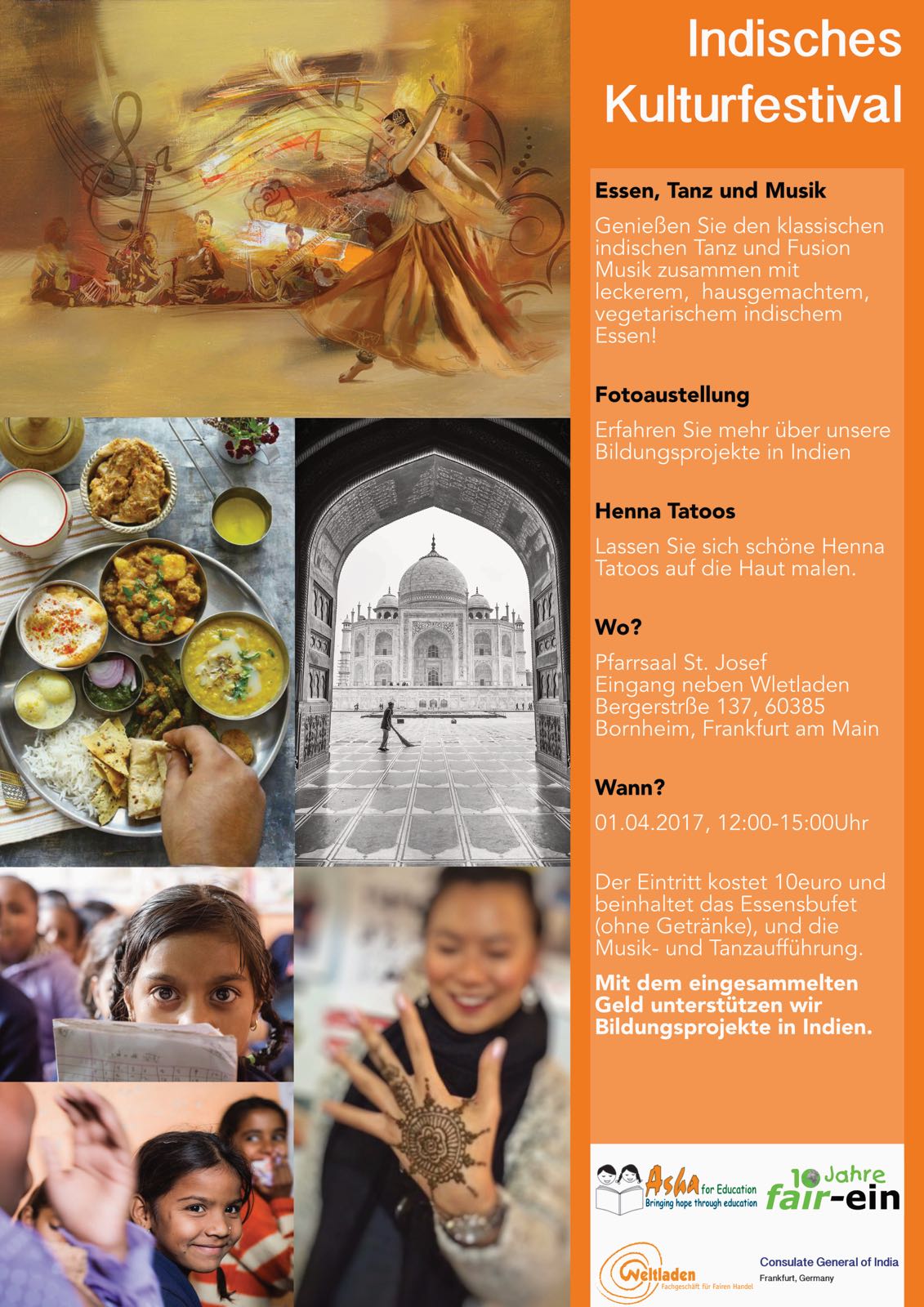 30.01.2016 Frankfurt Marathon
Asha Frankfurt is runnung Frankfurt Marathon
Photowalk Frankfurt
Because of bad weather, this event has been postponed until 18.09.16. Join Asha Frankfurt's resident photographer, Keerthan Shetty on a Photowalk in Frankfurt, Bornheim. The Photowalk is targeted at photography enthusiasts and will cover basics in digital photography (equipment, composition, workflow).
You are helping a cause!!!
Your registration fee will be used by Asha Frankfurt to help underprivileged children in India get better education. We will provide you with tax exemption certificate for the same(Please note that PayPal charges a fee of 1.5% + 0.35¢ for each transaction and will not be tax exempt).
Register Here!
4.08.2016 Weltladen food

This event is for Weltladen's invited guests.
---